Collagen P.I.N, or (percutaneous induction needling), stands out as a highly effective solution for addressing common skin concerns available in today's market. This micro-needling treatment is both safe and efficient, offering rapid results without any downtime. 
In contrast to the conventional approach of micro-needling using dermal rollers, which employ non-customizable needles to create micro-wounds across the entire treated area, Collagen P.I.N introduces a cutting-edge micro-needling device. This device surpasses traditional dermal rolling techniques and other ablative treatments while providing a fully tailored experience.
Collagen P.I.N boasts an exceptionally high success rate and enables precise targeting of specific skin issues, resulting in a swift enhancement of your overall skin appearance.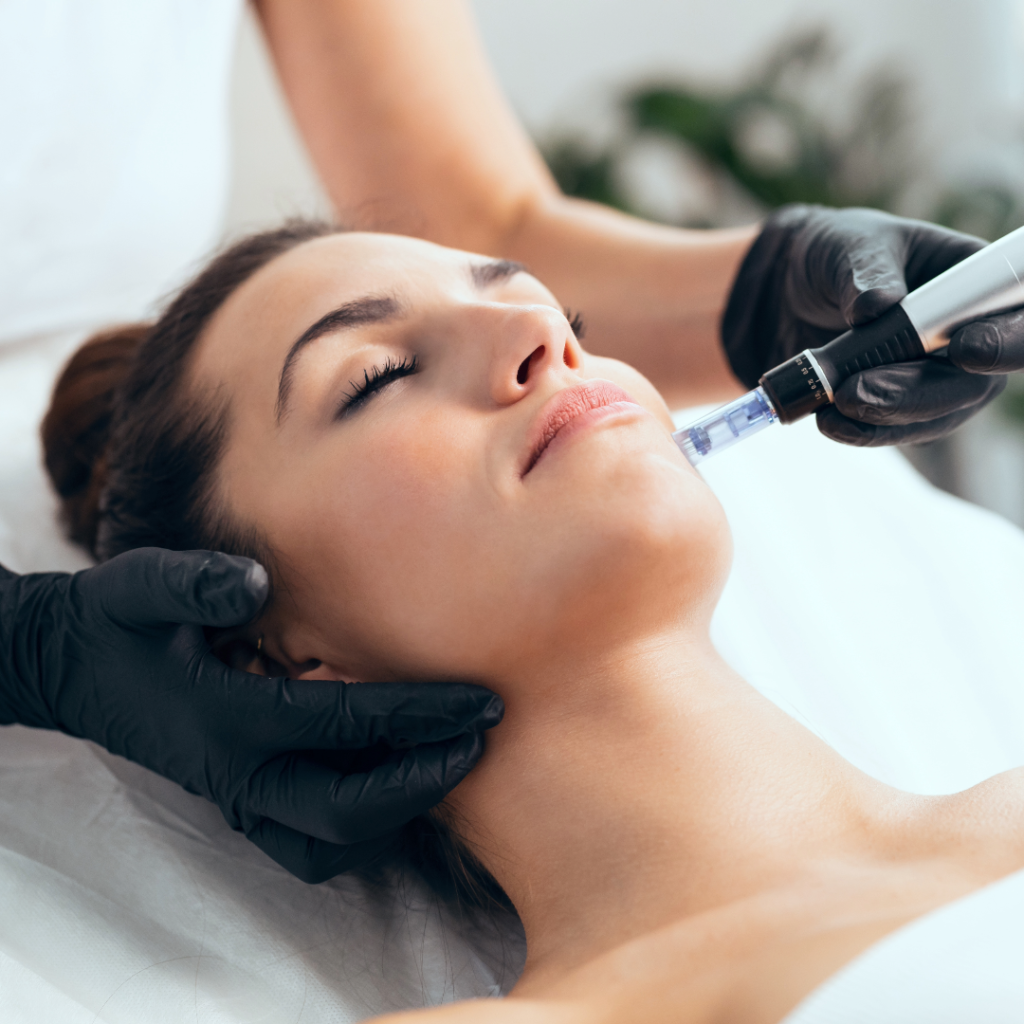 People all over the aesthetics world from Dermatologists, Estheticians, and even Plastic Surgeons can't stop raving about Collagen P.I.N.

Collagen P.I.N. is not just another microneedling device; it's a Percutaneous Induction Therapeutic Micro-Needling marvel that offers results previously achievable only through other much more painful treatments or extensive surgical procedures.
This revolutionary device stimulates the rejuvenation of your skin by creating controlled micro-wounds that trigger your skin's innate healing process. As your skin heals, it naturally produces collagen, elastin, and other vital skin-healing proteins, leaving you with thicker, fresher, and revitalized skin.
With the most potent microneedling motor available on the market and an impressive three times the number of needles compared to other devices, Collagen P.I.N. takes microneedling results to an entirely new level. Rest assured, this powerhouse doesn't compromise on safety or increase discomfort.
"Tailored for Your Best Results: Collagen P.I.N. - Your Personalized Solution!"
Collagen P.I.N. is a truly customizable device meticulously crafted for personalized treatments. Thanks to its adjustable needle depth, your provider can precisely address specific skin concerns throughout your treatment. Whether it's the delicate areas around your eyes or the thicker regions like your cheeks and neck, Collagen P.I.N. does it all without the need for extra tips or devices.
Just one treatment and your body's natural restoration process kicks in, delivering long-lasting benefits for up to an entire year!
Collagen P.I.N.® treatments last as little as
and deliver visible results after just one session. Our advanced 36-PIN needle system delivers less drag on patient skin while minimizing discomfort and maximizing treatment results.
---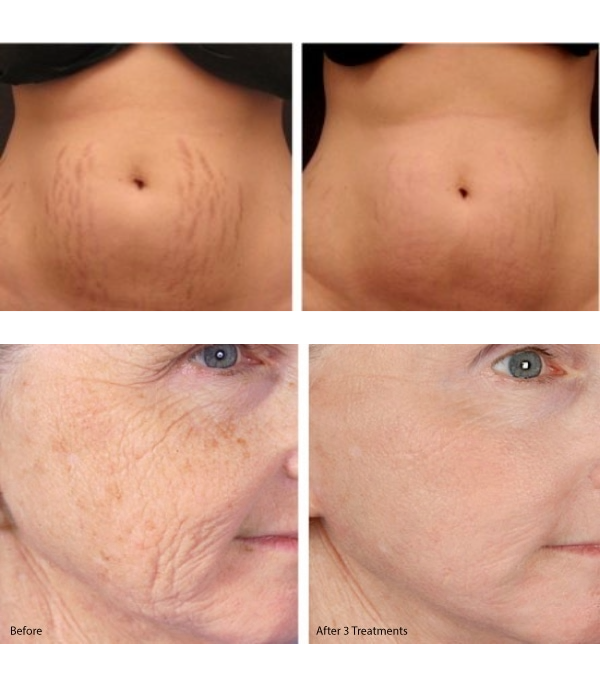 ✓ Minimal Downtime    ✓ More Tolerable Treatment    ✓ Results After Just One Session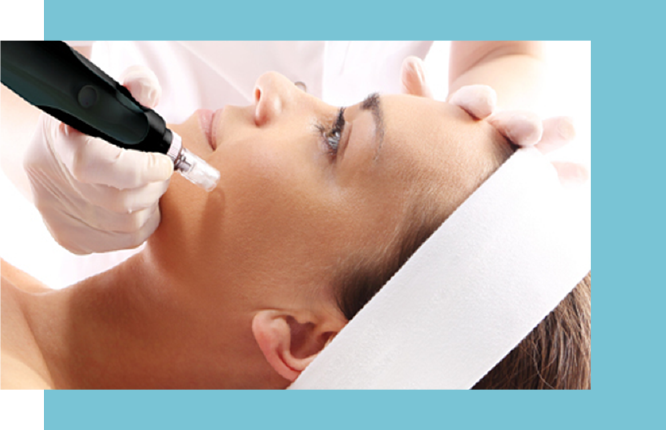 What is a Collagen PIN Treatment Like?
Microneedling treatments take as little as 30 minutes and when administered by an experienced provider, can deliver results with minimal post-procedure irritation and downtime. The Collagen P.I.N.® device was specifically designed to improve the patient experience and reduce the number of treatments needed to achieve results.
Microneedling treatments allow for controlled induction of the skin's self-repair mechanism by creating micro "injuries" in the skin which trigger new collagen synthesis. Collagen P.I.N® treatments are generally less invasive that other aesthetics treatments with less downtime.